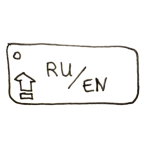 I like Mac OS X very much. But I also have to use MS Windows for some tasks that Mac OS X cannot do, such as full-featured MS Office, MS Project, MS Visio, MindJet/MindManager, stock trading terminals, most games, etc.
And I also like to switch my keyboard layouts with CapsLock instead of default Cmd+Space or Alt+Shift.  You would never believe how convenient it is until you try it for yourself.
But when I use both Parallels Desktop with MS Windows as a guest OS and PCKeyboardHack for CapsLock keyboard layout switching, I find myself limited to only one of these scenarios:
Use CapsLock to switch keyboard layouts in Windows as in Mac OS X, but Cmd+Tab goes to Windows and switches between Windows applications instead of Mac OS X applications.
Use Cmd+Tab to switch between Mac OS X applications, but Windows keyboard layouts should be switched with native Alt+Shift or Ctrl+Shift, not with CapsLock as in Mac OS X.
Actually, this limitation affects all Mac OS X system shortcuts, not only Cmd+Tab. For example, Cmd+Shift+4 does not work for screenshots, Cmd+Ctrl+N does not work for Evernote, etc.
The perfect scenario — Cmd+Tab for Mac OS X applications and CapsLock for keyboard layouts both in Mac OS X and Windows — is impossible with these tools. Here is a solution how to implement this perfect scenario.