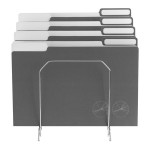 As I've written earlier in my story of files losses and methods to prevent this, I've tried to keep all possible information throughout the time and space. But soon I understood this information is not homogeneous and different kinds of files differ significantly in the manner they should be handled.
So I decided to make some background classification and prioritizing of files I have and I work with. Well, actually, it was not done strictly before my researches, as science requires, but evaluated during this research. But who cares.
Classes of information are formed on how I do handle it, how I do access or modify it, and how I do share or do not share it. Priorities are subjectively weighted based on the cost of the information loss and leak, and these costs include both money and torments.
Here they are: [Read more…]